Chlorella 1,000 (575mg.) vegetarian caps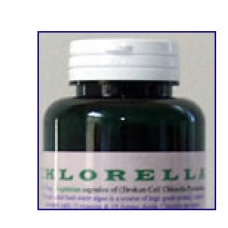 Brand:
Morin Labs
Product Code:
14
Reward Points:
0
Availability:
In Stock
Price: $250.00
Ex Tax: $250.00
(Broken Cell Chlorella Pyrenoidosa)
*This single celled fresh water algae is a source of high-grade protein, chlorophyll A & B, 5 Minerals, 12 Vitamins, and 19 Amino Acids. Chlorella has been a popular whole food supplement in Asia for centuries and is now being used by many to assist in detoxifying metals from the body!

*This statement has not been evaluated by the FDA and is not intended to diagnose, treat, cure, or prevent any disease!

Suggested Use: 1/4 tsp. of powder or 3-575 mg. capsules daily with purified water at mealtime.

We will provide laboratory results for this Chlorella upon request.

Important: Store in a Cool Dark Place! Warning: Consult your
Licensed Health Care Provider (LHCP) before using & Keep out of reach of children!

Every product is Spiritually Developed at MORIN LABORATORIES, INC. by human minds and processed with human hands using love, care, and the specific positive intention of getting the products to and healing those whom GOD intended them for!

We continually search the world for the best sources of metal and toxin free essential oils, whole herbs, minerals and nutrients.
Write a review
Your Name:
Your Review:
Note: HTML is not translated!
Rating:
Bad
Good
Enter the code in the box below: